An assisted reproduction centre worthy of your confidence
Since it was established in 1997, the Human Reproduction and Genetic Diagnosis Unit of Clínica Girona - GIROFIV has become the benchmark centre in the Girona region for assisted reproduction.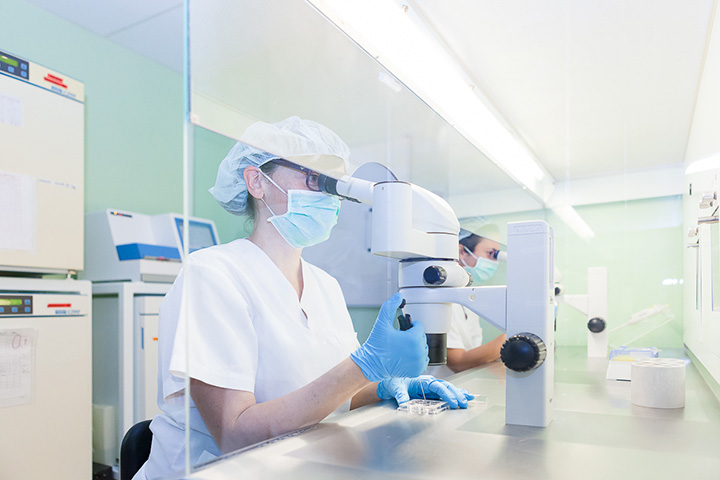 GIROFIV offers modern facilities equipped with state-of-the-art technology and the full patient care of Clínica Girona. GIROFIV has a multidisciplinary team of highly-qualified professionals and offers its patients the most innovative techniques with a sole purpose: to provide a satisfactory response to your reproduction problems and to encourage pregnancy.
We are aware of how much it matters to establish a relationship with patients based on rigour, transparency, quality care and, above all, kindness and trust. For us, each patient is unique and special. We therefore work to offer thorough diagnosis and personalised treatment, fully adapted to each need.
At GIROFIV the most fulfilling reward is to make your dream of having a child come true.